In Theme park & Resort Slagharen, you can party all day long! In addition to the attractions, you can enjoy the swirling shows, parades and street entertainment below.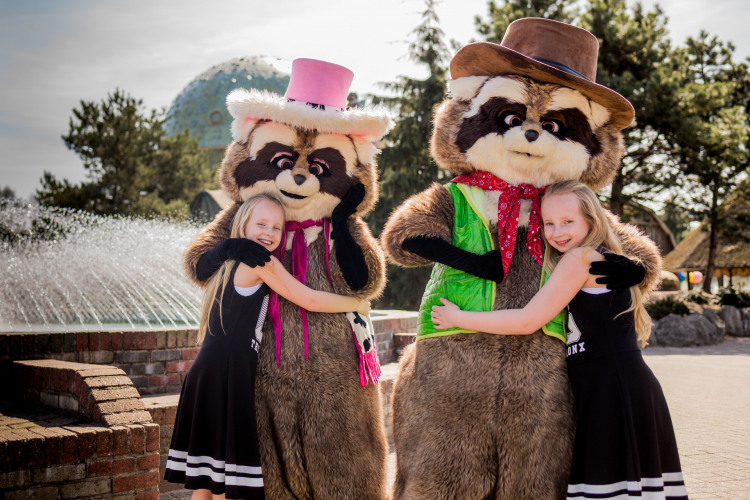 Meet & Greet with Randy & Rosie
Come sing & swing with the cutest raccoons in the Wild West! You can meet them in person at the stage. Capture this moment and get your picture taken with Randy & Rosie! A moment never to be forgotten. You can meet Randy & Rosie on the podium at Fonteinplein.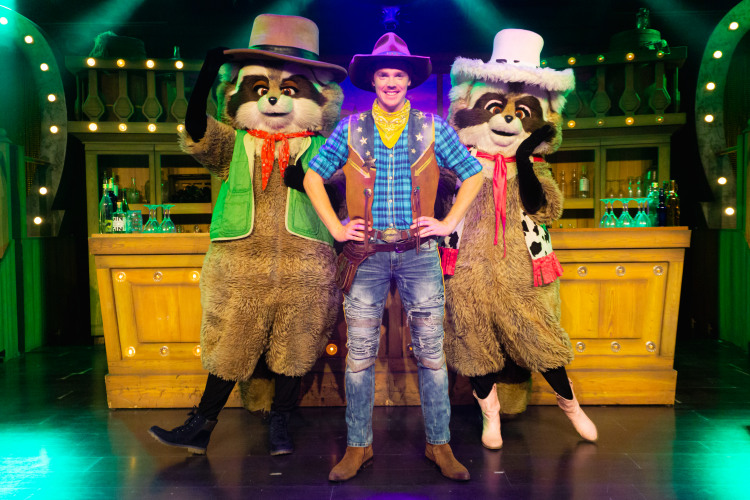 Randy & Rosie show
Our raccoons love to dance and swing, you must have noticed that! They have their own show in the music hall. There is always something to do in the saloon of their good friend Sam. With the Red Bandits around, they have to be careful. Fortunately, Randy knows how to do it and always has a solution ready in case of problems. Rosie helps her big brother with this, so they can take on any adventure together!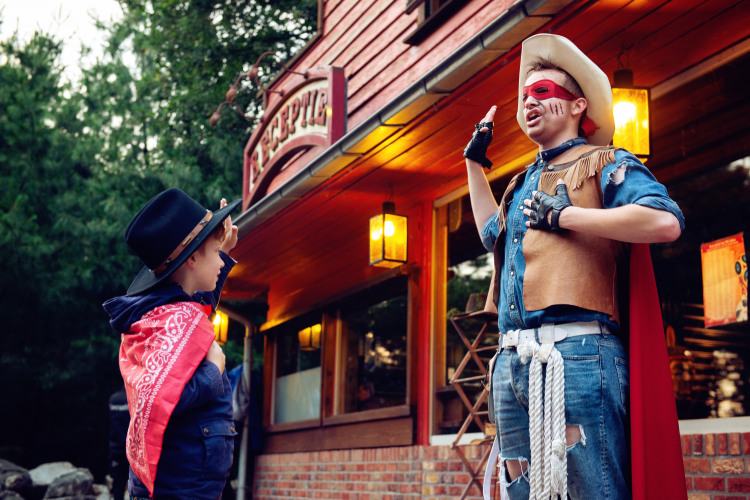 Red Bandits
Meet the funniest outlaws of the Wild West: John & Valerie. You can even take a picture with them! In addition, John & Valerie will teach you the coolest Bandit moves to fun music. How do you look the toughest? How do you sneak across the prairie? And how do you shoot pistols? You can meet the Red Bandits on the stage at Fonteinplein.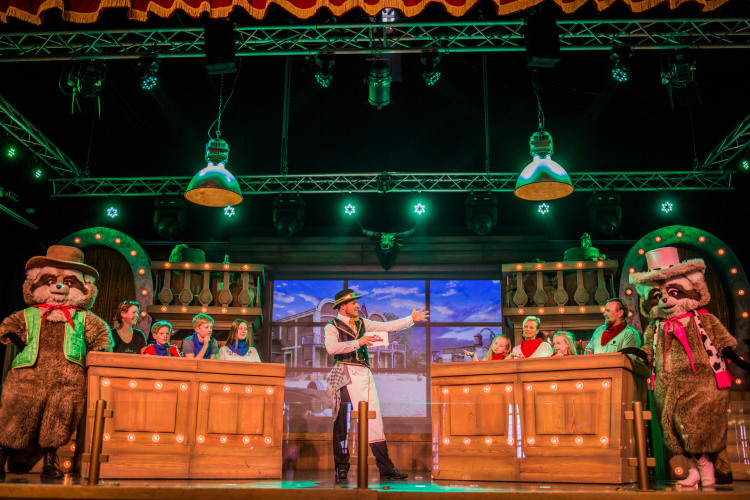 Evening program
For holiday park guests there are still plenty of adventures to experience outside the opening hours of the amusement park. Come and dance to the best songs during the Randy & Rosie Disco. Try your luck during the Bingo or compete against each other during the Saloon Quiz!