Frequently asked questions at Slagharen
Freizeit- & Ferienpark Slagharen follows the Dutch guidelines of the RIVM. We implement the measures from the Safe Together Out protocol. This protocol offers three guarantees, which are consistent with these guidelines.
1. We ensure a 1.5 meter distance between households
We know better than anyone how guests move around our park and how we can spread these guests. The park is 92 football fields in size. Here we allow a limited number of guests, who we ask in advance to book a ticket online. This way we can guarantee that everyone has the space.
2. We provide sufficient and clear information
Safe out, we do that together. Our guests can still rely on us for this. That is why we clearly explain how guests can go out together in a safe way. All information can be found on our website, on the screens and signs in our attraction & holiday park. Our employees also help with this. After all, they are used to giving guests a day full of memories in a unique and safe way.
3. We provide extra hygiene measures
We install central disinfection points and clean contact points, such as brackets and door handles, extra often. If necessary, we provide personal protective equipment. With these guarantees, a day out is now just as safe as before.
At the Guest service, reception and at Black Hill Ranger Path.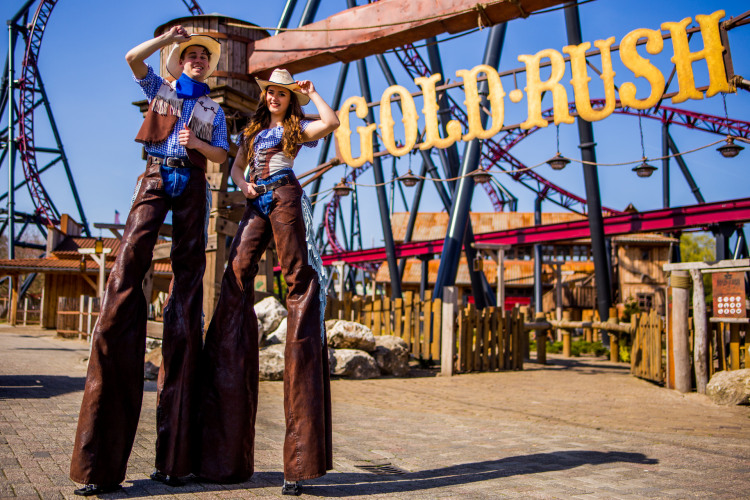 Question, comment or complaint?
Do you have a question, comment or complaint? Fill in our contact form and we will do our best to respond to questions, comments and complaints as soon as possible.
Prefer personal contact?
We are available from Saturday to Thursday from 9 a.m. to 5 p.m. on Friday from 9 a.m. to 8 p.m. You can reach us via WhatsApp or by telephone on +31523 683 000.
Please note: we currently receive many telephone inquiries. Unfortunately, this can prevent you from standing in the queue for a long time. We do our best to respond as soon as possible.